aujourd'hui dans Core 77, annonce pour ce livre: Wired to Care, by Dev Patnaik with Peter Mortenson, sous-tîtré "how companies prosper when they create widespread empathy".. en apparence, l'horreur quoi.
J'ai découvert l'empathie en découvrant la CNV, c'est un concept totalement révolutionnaire pour moi, qui me libère de la compassion de mauvais aloi et fait appel à une sincérité profonde.
L'horreur apparement de voir encore un concept totalement excitant être repris d'abord à de viles-fins-mercantiles. Processus qui fait écho à cette constatation, lue dans cette introduction à la mémétique, Comment les systèmes pondent de Pascal Jouxtel, comme quoi la première application ostentatoire des idées issues de la mémétique a été le marketing viral sur le web. J'espère pouvoir revenir ici extensivement sur la mémétique dans quelques temps.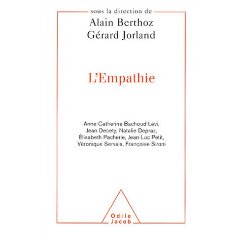 Vu lors de notre dernier passage en large librairie, ce bouquin là, commande prochaine: